Check out our mention as a great place to donate unused beauty products in this New York Times article "Your Hoarding of Sephora Samples Is Out of Control"!
October 19, 2018
Noticias Telemundo rides along with Beauty Bus to a Home Visit!
October 5, 2018
"¡La belleza también viaja en 4 ruedas!"
Telemundo shares the magic of a home visit in this spotlight story on the morning show, Un Nuevo Día.
Santa Monica Daily Press explores the impact of our weekly Beauty Series program in their new article, "Beauty within St. Johns." Check it out!
"Toc, toc! The beauty bus arrives at the homes of the sick in LA!"
Check out Beauty Bus Foundation's feature in La Opinión - the Spanish-language L.A. newspaper!
August 1, 2018
KABC Eyewitness News reports on the success of Beauty Series at Providence Saint John's Health Center in Santa Monica.
July 29, 2018
Beauty Bus is profiled on KNX News Radio. Includes an interview with Wendy Marantz Levine!
Our feature in the April issue of Beauty Store Magazine: "All Aboard the Beauty Bus! When an ill person's ability to leave home for a beauty service is compromised, the Beauty Bus Foundation is there to help. Here's how you can too."
Check out our exclusive article in Redbook Magazine "Turning Loss into Something Beautiful" featuring Wendy & Melissa.
Mentioned as one of Sarah Michelle Gellar's Fun & Unique Holiday Gift Ideas in InStyle Magazine. Look for Beauty Bus in #8 on the list!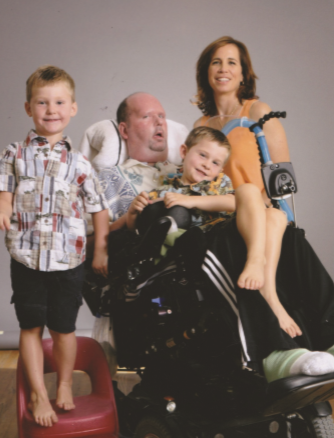 The Discovery School Tarzana honored the Beauty Bus Foundation by selecting our organization as the featured nonprofit of the year. Not only do they engage their young students by raising awareness and encouraging the spirit of giving back, but they have also raised over $12K to support the Beauty Bus cause!
"'Beauty Bus' Delivering More Than Makeovers To Patients" - Beauty Bus kicks off the first installment of the KCAL 9 segment People Making a Difference with Lisa Sigell.
MARCH, 2014
Beauty Bus Foundation and NOVA sponsored a "head to wheels" mobility makeovers for people dealing with terminal or critical illnesses.